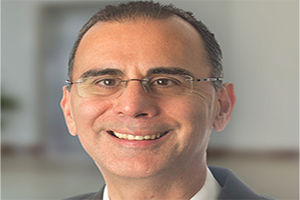 HENRY TALAVERA. CHAIR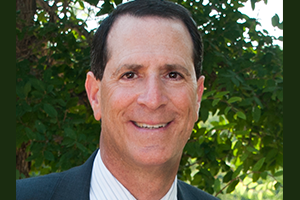 LEE KLEINMAN, VICE CHAIR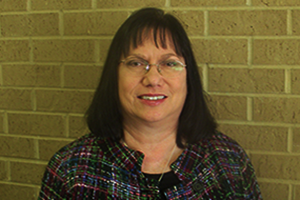 CARLA D. BREWER, TRUSTEE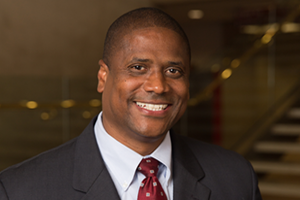 JOHN D. JENKINS, TRUSTEE
DR. JOHN W. PEAVY III, TRUSTEE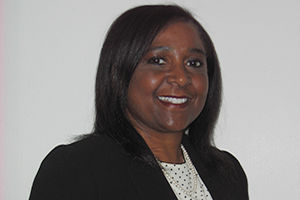 TINA B. RICHARDSON,TRUSTEE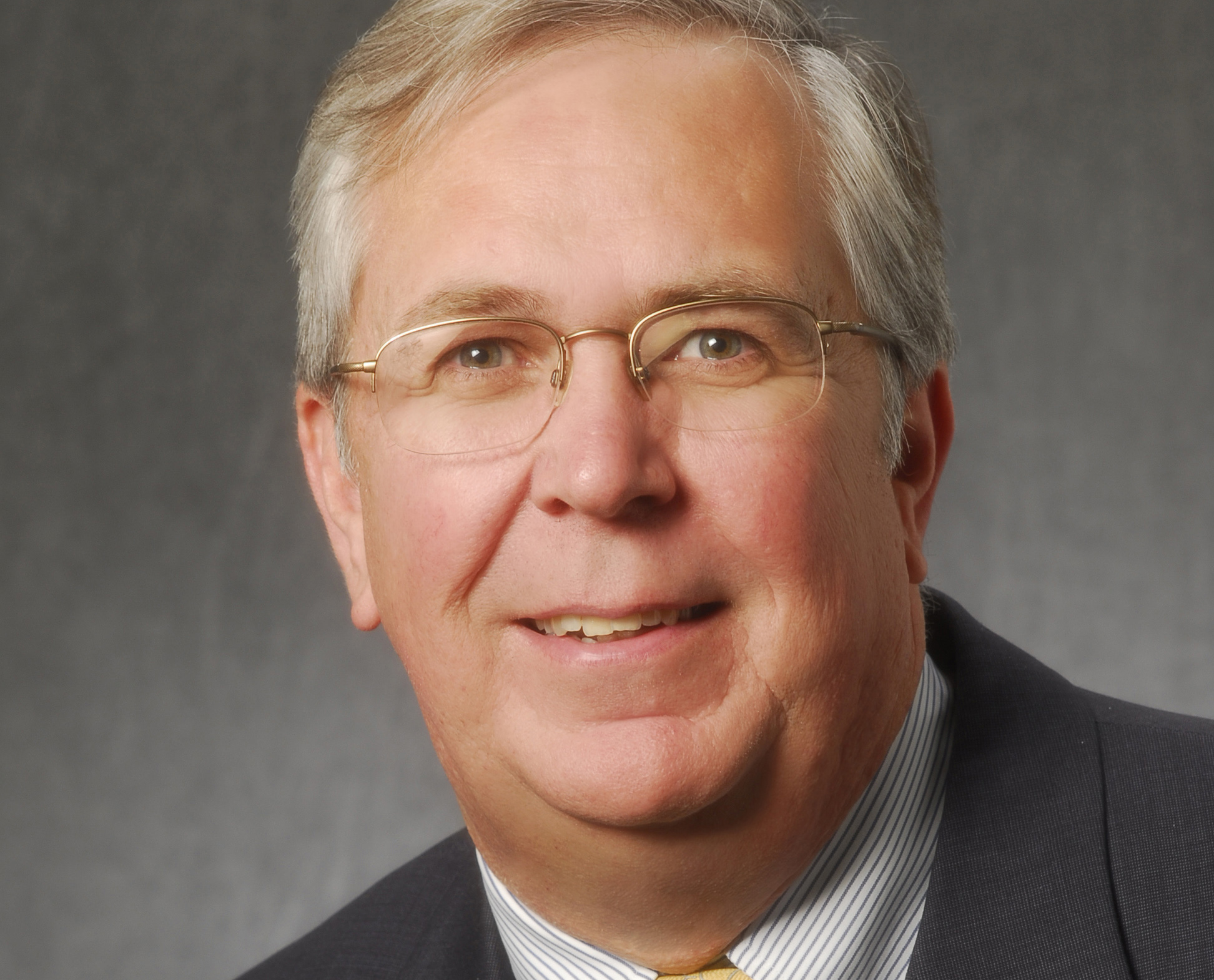 MARK S. SWANN, TRUSTEE
CARLA D. BREWER, TRUSTEE
Manager of Financial Services Equipment & Building Services
3202 Canton, Dallas, 75226
214.670.4344
carla.brewer@dallascityhall.com
Carla is the Financial Services Manager for the Equipment and Building Services Department where she has worked for nineteen years. Carla was elected by employee members of the Fund to serve on the Board of Trustees of the Employees' Retirement Fund of the City of Dallas beginning in 1999 and is currently serving her seventh term. She has served as Board Chair since 2004.
Carla has also served on a special assignment with the E-Team, an efficiency team within the City of Dallas. Her City career began in Budget and Management Services in 1987 where she worked as an Operating Budget Supervisor until 1995. She has also worked as a bank credit analyst and a high school teacher. Carla has a B.A. in History and German and an M.B.A. in Finance from Baylor University.
JOHN D. JENKINS, TRUSTEE
Deputy Director, Administration and Business Services, Park & Recreation
1500 Marilla St, Room 6FN, Dallas, 75201
214.670.4077
john.jenkins@dallascityhall.com
John has 23 years of local government experience and 22 years of service in the United States Military; John holds a bachelors degree from the University of Texas at Arlington.
He currently serves as Deputy Director, City of Dallas Parks and Recreation Department. His responsibilities include administering a 100 million dollar budget for the operation and management of parks and all recreation facilities like the Dallas Zoo, Fair Park, and the Arboretum, serving over 1.2 million citizens throughout Dallas. As a Trustee for the City of Dallas Employees' Retirement Fund, his responsibilities include; ensuring the solvency, integrity and financial stability of the City's 3.5 billion dollar pension fund which serves over 15,000 active and retired employees.
He is a member of Bethlehem Baptist Church, serves on the Texas Public Employees Retirement Association (TEXPERS) Board, previously served on the Arlington Life Shelter Board and Arlington and Mansfield Action Committee Board.
MARK S. SWANN, TRUSTEE
City Auditor
1500 Marilla Street, Room 2FN, Dallas, 75201
214.670.3222
mark.swann@dallascityhall.com
Mark S. Swann joined the Office of the City Auditor in May 2019. As City Auditor, Mr. Swann directs the audit team in performance of audit procedures including identifying standards, developing criteria and selecting appropriate methodologies to meet audit objectives. Additionally, he oversees operations of the Employee Retirement Fund as a member of the fund's board.
Mr. Swann has over 34 years of experience in management, auditing and information systems. Most recently, Mr. Swann served as Chief Audit Executive for the Metropolitan Government of Nashville and Davidson County in Tennessee where he implemented an automated audit management software and reconstructed the internal audit assurance service program to improve audit coverage and efficiency. Prior to his role in Nashville, Swann worked for the City of San Antonio as the Interim City Auditor where he led efforts to improve accountability, risk management practices and control responses for an array of local government services.
Mr. Swann earned a Bachelor of Business Administration from Abilene Christian University. He is a Certified Public Accountant (CPA), Certified Internal Auditor (CIA), and Certified Information Systems Auditor (CISA). Mr. Swann is a member of the Institute of Internal Auditors (IIA), the Information Systems Audit and Control Association (ISACA), and the Association of Local Government Auditors (ALGA).
LEE KLEINMAN, VICE CHAIR
1920 McKinney Ave 10th floor., Dallas, TX 75201
214.580.7700
Lee Kleinman has built a career managing high growth and startup companies, while maintaining a dedication to the community. He has leveraged his involvement in several successful ventures by applying business principles to many civic and non-profit organizations. As a team oriented leader he supports and motivates people to reach their goals and exceed their expectations. Lee is interested in improving the quality of life for Dallas residents by addressing transportation issues, supporting education and providing a clean and safe living environment. He feels that strong neighborhoods are the key to a safer city. Lee wants to encourage economic development in Dallas by creating opportunities for private sector growth and jobs by making the City an easy place to do business. His tenure on the Dallas Park Board gives him the experience to tackle the tough issues in Dallas while focusing on the quality of life. Lee is married to Lisa Umholtz, a physician who owns a successful private practice. She trained in Dallas at UT Southwestern. Lee and Lisa have two children – Michelle, a graduate student in architecture at Columbia University in New York and David an undergrad in environmental studies at the University of Colorado in Boulder.
HENRY TALAVERA, CHAIR
Attorney
1920 McKinney Ave 10th floor., Dallas, TX 75201
214.661.5538

Henry Talavera's experience representing clients before the IRS and U.S. Department of Labor, along with his prior experience as a federal government attorney, enables him to handle complex issues for clients
Henry has a broad-based, comprehensive practice that involves all areas of employee benefits law related to benefit programs and arrangements for employees, directors, and independent contractors. His extensive experience includes guidance relating to public, private, and tax-exempt employers on the design, implementation, and administration of all types of welfare plans and tax-qualified retirement plans, including defined benefit and plans intended to qualify under sections 401(k), 403(b) and 457(b) of the Internal Revenue Code.
Talavera holds a B.A. from University of Mary Washington, and a J.D. from University of Maryland Francis King Carey School of Law
TINA B. RICHARDSON, VICE CHAIR
Financial Manager, Street Services
2710 Municipal Street, Dallas, 75215
214.670.0555
tina.richardson@dallascityhall.com
Tina has over 25 years of financial experience. She currently serves as Financial Manager for the City of Dallas, Department of Street Services. Tina has served on the Board of Trustees for the City of Dallas Employees Retirement Fund since 2010.
Prior to joining the City of Dallas, Tina worked as an accounting/investment manager for Electronic Data System (EDS) Credit Union, accounting manager with the Federal Deposit Insurance Corp (FDIC), and a mortgage accountant for a local Savings and Loan. Tina holds a B.A. from Texas Christian University and a M.B.A. from Texas Womans University.
RANDY BOWMAN, TRUSTEE
Randy is an experienced businessperson who founded, presided over and co-owned a successful logistics company from 2001 until selling his interest in early 2017. His logistics company served the North American continent for Fortune 500 customers. He now invests for his own account and with others, and provides on Board service.
Before MWL, Randy spent 12 years as a corporate finance lawyer, representing clients in transactions ranging from initial capitalizations through ultimate liquidity events.
On the civic side, Bowman serves on the Boards of Impact Dallas Capital (an organization supporting the Mayor's effort to increase investment in Southern Dallas through sponsorship of a family of double bottom line investment funds), the Dallas Regional Chamber, and the Parkland Foundation.
He chaired the Parkland Foundation Board from 2011 through 2015, as it raised $150 million to complete funding for new Parkland Hospital.
Randy holds a BA from the University of Texas, and graduated magna cum laude from Whittier College School of Law, where he served as Editor-in-Chief of the Law Review.
DR.JOHN W. PEAVY, TRUSTEE
Chief Investment Strategist Smith Group Asset Management
8201 Preston Road, Suite 200 Dallas, 75225
214.361.1533
johnpeavy@sbcglobal.net
Dr. Peavy has over 45 years of investment management experience. In addition to being a Distinguished Finance Fellow at the M.J. Neeley School of Business at Texas Christian University, he also serves on several boards of directors, boards of trustees, and investment advisory boards. Dr. Peavy was an associate editor of the Journal of Investing, and has coauthored five books and published more than 60 articles, monographs, and case studies on investments, valuation, and portfolio management. Dr. Peavy has a BBA from Southern Methodist University, an MBA from the Wharton School at the University of Pennsylvania and a Ph.D. from the University of Texas at Arlington. He is a Chartered Financial Analyst, a Chartered Financial Consultant and a Chartered Life Underwriter.
He has testified as an expert witness in more than 100 cases, many addressing financial and investment issues such as asset valuation, portfolio management and investment suitability. Dr. Peavy has been retained as an expert by major corporations and firms in banking, finance, insurance, energy, high technology, telecommunications, manufacturing, and professional services, as well as by public employee retirement funds and the Internal Revenue Service. From 1999 to 2002, Dr. Peavy served as Chief Investment Officer of the Teacher Retirement System of Texas and was responsible for the investment of approximately $80 billion in retirement assets for more than one million plan participants, including a $2.5 billion private equity program and a $1 billion hedge fund program.