BOARD OF TRUSTEES
Our seven-member Board of Trustees is responsible for administering the Fund in accordance with the Dallas City Code, Chapter 40A. Three of the seven trustees are elected by the membership, three are appointed by the City Council and the seventh member is the City Auditor, ex officio.

As fiduciaries, each of the Trustee's decisions must be guided by the obligation to administer the Fund for the exclusive benefit of the members, retirees and beneficiaries.
Henry Talavera's experience representing clients before the IRS and U.S. Department of Labor, along with his prior experience as a federal government attorney, enables him to handle complex issues for clients
Henry has a broad-based, comprehensive practice that involves all areas of employee benefits law related to benefit programs and arrangements for employees, directors, and independent contractors. His extensive experience includes guidance relating to public, private, and tax-exempt employers on the design, implementation, and administration of all types of welfare plans and tax-qualified retirement plans, including defined benefit and plans intended to qualify under sections 401(k), 403(b) and 457(b) of the Internal Revenue Code.
Talavera holds a B.A. from University of Mary Washington, and a J.D. from University of Maryland Francis King Carey School of Law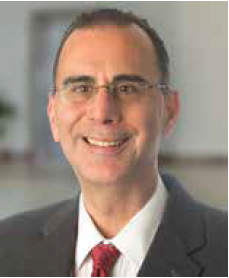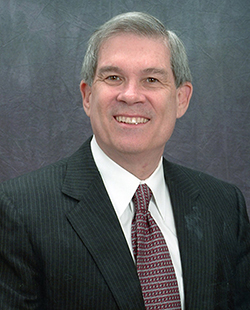 Dr. Peavy has over 45 years of investment management experience. In addition to being a Distinguished Finance Fellow at the M.J. Neeley School of Business at Texas Christian University, he also serves on several boards of directors, boards of trustees, and investment advisory boards. Dr. Peavy was an associate editor of the Journal of Investing, and has coauthored five books and published more than 60 articles, monographs, and case studies on investments, valuation, and portfolio management. Dr. Peavy has a BBA from Southern Methodist University, an MBA from the Wharton School at the University of Pennsylvania and a Ph.D. from the University of Texas at Arlington. He is a Chartered Financial Analyst, a Chartered Financial Consultant and a Chartered Life Underwriter.
He has testified as an expert witness in more than 100 cases, many addressing financial and investment issues such as asset valuation, portfolio management and investment suitability. Dr. Peavy has been retained as an expert by major corporations and firms in banking, finance, insurance, energy, high technology, telecommunications, manufacturing, and professional services, as well as by public employee retirement funds and the Internal Revenue Service. From 1999 to 2002, Dr. Peavy served as Chief Investment Officer of the Teacher Retirement System of Texas and was responsible for the investment of approximately $80 billion in retirement assets for more than one million plan participants, including a $2.5 billion private equity program and a $1 billion hedge fund program.
Carla is the Financial Services Manager for the Equipment and Building Services Department where she has worked for nineteen years. Carla was elected by employee members of the Fund to serve on the Board of Trustees of the Employees' Retirement Fund of the City of Dallas beginning in 1999 and is currently serving her seventh term. She has served as Board Chair since 2004.
Carla has also served on a special assignment with the E-Team, an efficiency team within the City of Dallas. Her City career began in Budget and Management Services in 1987 where she worked as an Operating Budget Supervisor until 1995. She has also worked as a bank credit analyst and a high school teacher. Carla has a B.A. in History and German and an M.B.A. in Finance from Baylor University.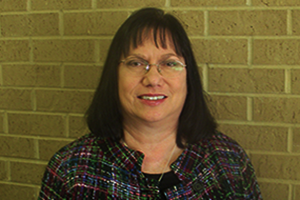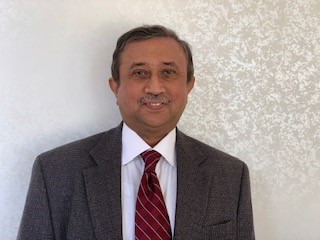 Sunil King currently works at Dallas Water Utilities as Senior Program Manager with 22 years of pension service with City of Dallas. Sunil has been division manager of financial planning division DWU, working on Operational Budget, Capital Budget, revenue bond issuance and commercial paper program. Also, he was the Financial Reporting Manager at the Controller's Office responsible for various yearend financial reports. Prior work experience also includes 12 years with City of New York Comptroller's office responsibilities included monitoring and reporting on Pension Asset Investments for various NYC retirement systems that included Equity Index Fund Accounts, Bond Funds and Short-Term Investment Funds. Sunil holds a master's in Financial Accounting from University of Kerala, India and a Master of Science in Management from Polytechnic University at New York.
Tina has over 25 years of financial experience. She currently serves as Financial Manager for the City of Dallas, Department of Street Services. Tina has served on the Board of Trustees for the City of Dallas Employees Retirement Fund since 2010.
Prior to joining the City of Dallas, Tina worked as an accounting/investment manager for Electronic Data System (EDS) Credit Union, accounting manager with the Federal Deposit Insurance Corp (FDIC), and a mortgage accountant for a local Savings and Loan. Tina holds a B.A. from Texas Christian University and a M.B.A. from Texas Womans University.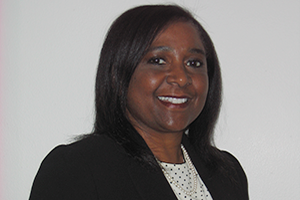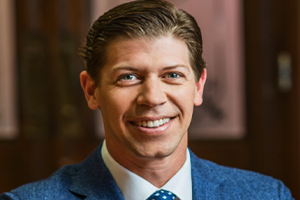 T. Dupree Scovell is the managing partner and chief investment officer at Woodbine Development Corporation, a full-service real estate company that specializes in hospitality. He got his start in the hotel business at the age of 16, working as a dishwasher at Hyatt Regency Dallas. In 2011, Dupree joined Woodbine, expanding its footprint with the opening of a West Coast office in LA. Currently, he and his brother, King, work together as managing partners to lead the team, cast vision and provide strategic direction for the company.
Dupree is also responsible for Woodbine's acquisition platform and capital markets efforts, as well as overseeing Woodbine Legacy Investments, a private equity fund dedicated to the acquisition and development of upscale select-service and full-service branded and boutique hotels throughout the United States. Prior to joining Woodbine, Dupree spent five years working for Trammell Crow Company in Dallas, where he focused on retail and mixed-use development projects. He was named one of "Tomorrow's Newsmakers" by the National Real Estate Forum and was listed among "40 Under 40" by the Dallas Business Journal, which spotlights local executives for their professional and civic contributions to the local community.
Early in his career, he was recognized by Dallas CEO magazine as one of the "Top 30 Real Estate Professionals Under 30." Dupree earned four bachelor's degrees from Texas Tech University and two master's degrees from Stanford, including a M.Ed. from the Stanford Graduate School of Education and an MBA from the Stanford Graduate School of Business. Beyond real estate and hospitality, his passions include supporting public education and providing opportunities for underprivileged high school graduates to attend college through the Scovell Scholarship Foundation.
Mark S. Swann joined the Office of the City Auditor in May 2019. As City Auditor, Mr. Swann directs the audit team in performance of audit procedures including identifying standards, developing criteria and selecting appropriate methodologies to meet audit objectives. Additionally, he oversees operations of the Employee Retirement Fund as a member of the fund's board.
Mr. Swann has over 34 years of experience in management, auditing and information systems. Most recently, Mr. Swann served as Chief Audit Executive for the Metropolitan Government of Nashville and Davidson County in Tennessee where he implemented an automated audit management software and reconstructed the internal audit assurance service program to improve audit coverage and efficiency. Prior to his role in Nashville, Swann worked for the City of San Antonio as the Interim City Auditor where he led efforts to improve accountability, risk management practices and control responses for an array of local government services.
Mr. Swann earned a Bachelor of Business Administration from Abilene Christian University. He is a Certified Public Accountant (CPA), Certified Internal Auditor (CIA), and Certified Information Systems Auditor (CISA). Mr. Swann is a member of the Institute of Internal Auditors (IIA), the Information Systems Audit and Control Association (ISACA), and the Association of Local Government Auditors (ALGA).