UNDERSTANDING YOUR 1099-R
You should review your 1099-R each year before filing your taxes. The 1099-R replaces the W-2 you previously received for wages from the City as an active employee.
Each year, a 1099-R is mailed to retirees and others who receive a distribution from the Employees' Retirement Fund on or before January 31st. You will need this form to correctly file your tax return.
Please allow seven business days to receive your form. If you lose or do not receive your 1099-R, call the ERF office at 214-580-7700 to request a duplicate form.
SAMPLE 1099-R
The sample 1099-R below will give you a brief description of the form and how to use it when filing your taxes.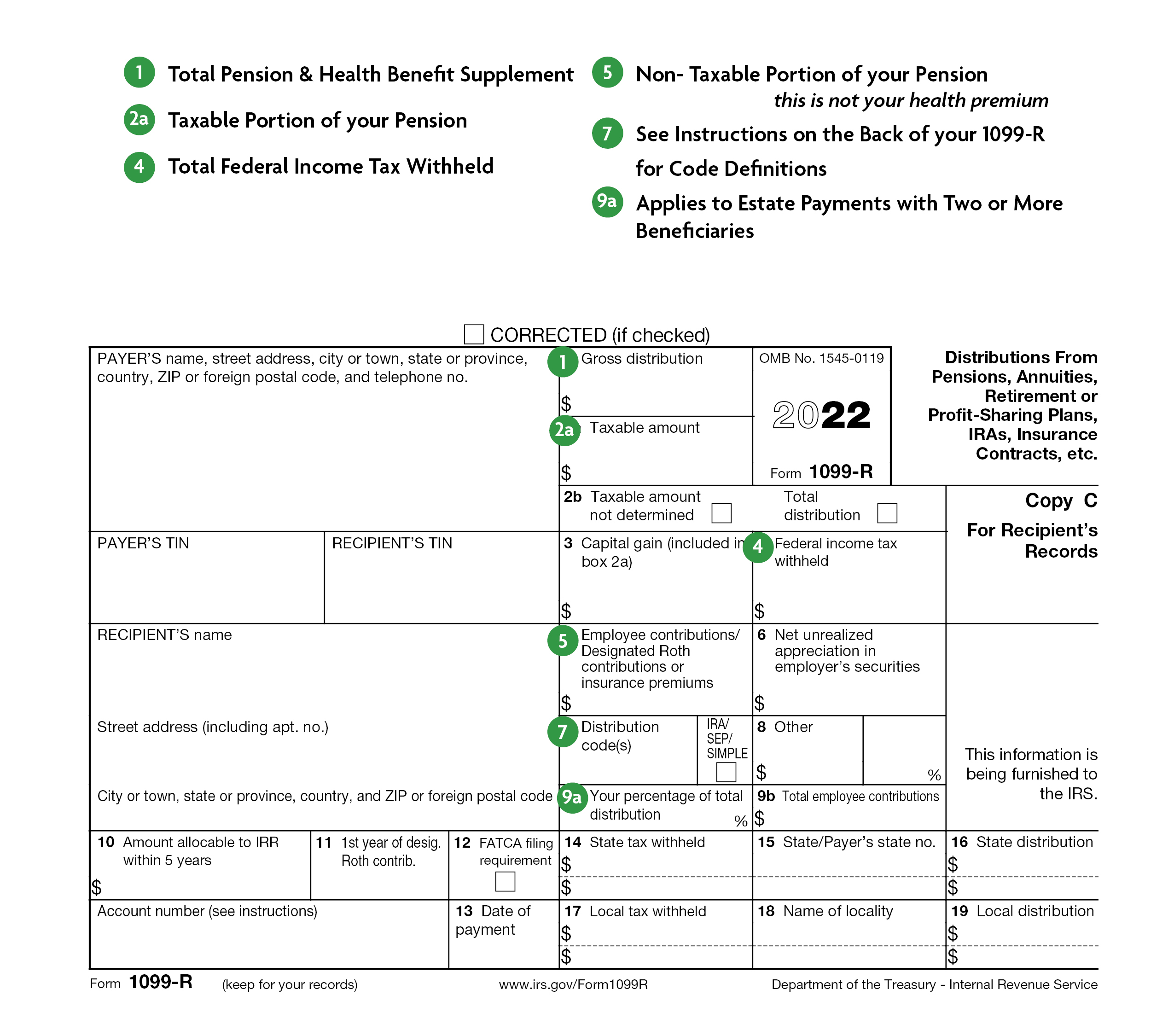 #339846